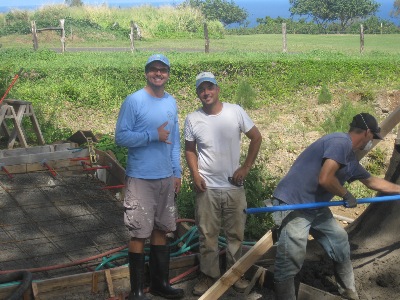 Richey Riggs of Roots Advocates for Youth and Matthew Kilgore of Koa Architects LLC during the construction of the Skate Park.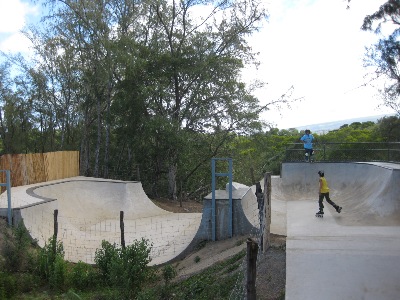 Completed Phase I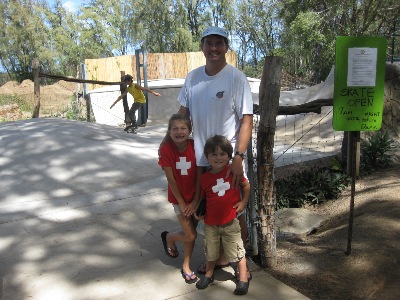 Matthew Kilgore and his children at the completed Skate Park

If you like to get involved or like to know more about Roots Advocates for Youth please contact Richey Riggs at SKATE4ROOTS@YAHOO.COM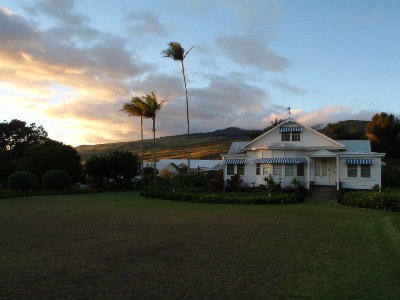 We are proud to be involved in bringing one of Waimea's many hidden jewels back to life.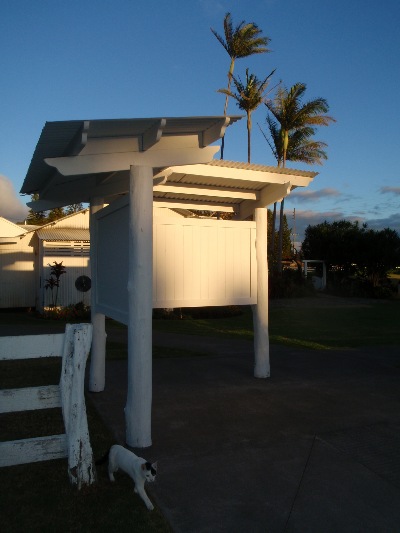 Koa Architects has worked closely with Anna Ranch's Executive Director Kay Kammerzell to create new features like the kiosk and the new entry gate (coming soon).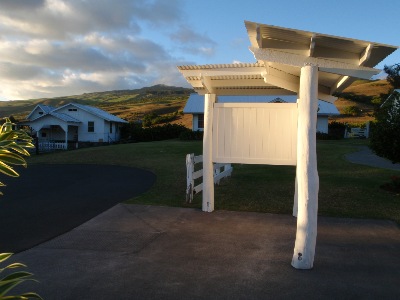 If you like to get involved or learn more about Anna Ranch Heritage Center please visit www.annaranch.org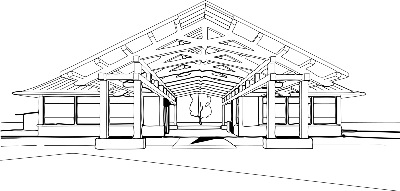 Contemplative Education Center - Welcome Center

Please visit www.newmoonfoundation.org for more information about the program.